Si-Plus Water-Repellent Silicone Windshield Wiper Blade
What is so unique about Si-Plus Silicone Wiper Blade?
At Si-Wiper Blade, we have the perfect combination of wiper blades that are made to meet your windscreen wiper blade replacement fast and easy.
We use Japan modified silicone mixed with our proprietary anti-friction and water-repellant formula, to guarantee its uniform and durable release. We are the only windshield wiper blade manufacturers use silicone coating refill that from The Mita Company since 1998 and with Japan certification invention patent. As long as you dry brushed our wiper blades on the windshield for 3 minutes, it can form a water-repellant coating effect. This coating fills the penetration of water molecules and makes the rainwater turn into droplets. When the speed is up to 80Km/h, rainwater rolls up in the reverse direction. It maintains a clear vision even without turning on the wiper blade. During heavy rain, the frequency of wiping rain is significantly reduced to ensure driving safety on rainy days.
Our wiper blades has functions of weather resistance, no aging, no deformation, anti-ultraviolet & ozone resistance.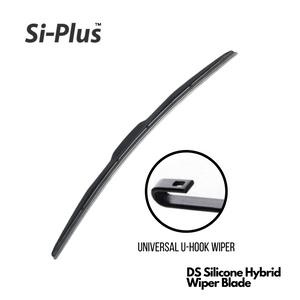 DS Aerodyanamics Max
Hybrid wiper blades adopt hybrid rivetless design with toughness & streak-free performance, SGCC wing sheet design specially fits windshield surface accurately.
Our DS Series is suitable for most Japanese and Korean Car models and does not require any adapters. It can be fitted easily to 9x3 & 9x4 U-hook wipers.
SHOP NOW
TS Multifunctional Wipers
The best silicone windshield wiper blades element transfers a water-repellent barrier so water beads off your windshield.
Using flexible small wing angle of the SGCC galvanized sheet, not only improves the strength, but also fits the glass surface accurately.


The TS Series fits 98% of all car models that make our wipers easily compatible to any cars.
SHOP NOW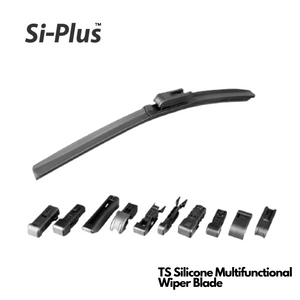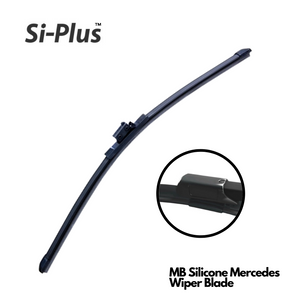 Mercedes Series Wipers
These premium wiper blades feature all advanced wiper technology & specifically designed for water repellent service, which increased safety when
driving in the rain. With better wiping effect, smooth, clean, and vibration-free.
Your solution to juddering/chattering issues for a quiet and peaceful drive.
This Mercedes series is specially manufactured to fit Mercedes model made after Year 2015.
SHOP NOW
100% Satisfied Customers
Si-Wiper Blade warrants our Silicone Wiper Blades to be free from defects in workmanship and materials under normal use for one year from the date of purchase. Our wipers are known to solves many common wipers and windscreen issues that make our customers happy to come back for their next replacements.